-20 %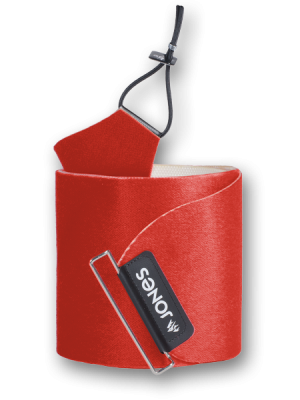 Jones Universal Skins - for Solution Split 161
Art.Nr.: 664
Splitboard Felle
Statt EUR 199,00
Nur EUR 159,00
Sie sparen 20 %
inkl. 19 % USt zzgl. Versandkosten
Versandfertig in 24 Stunden
"Connectivity. It is magic in its most genuine form. It is what we utilize to illuminate our lives as our contentment is deeply afected by the connections we establish with one another, mother nature, and the universe."
Alle Produkte von Jones Snowboards
Zur Hersteller Webseite
Produktbeschreibung
Spliboard Felle
Jones Universal
Jones Snowboards

Passend zum Jones Solution Split 161cm.

Not all splitboard skins are created equal.
Some glide well, but are slippery on the steeps.
Others are like velcro - great for climbing, terrible for touring.
Jones Universal Climbing Skins eliminate this issue as these 70% Mohair / 30% Synthetic Nylon skins offer the perfect balance of glide and grip.
The premium natural mohair fibers deliver unmatched glide in any snow condition because they remain soft and flexible at any temperature.
The nylon fibers provide extra traction when the skin track gets steep or icy.
Skin fibers are also coated with EVER DRY Anti-glopping treatment to improve performance in wet snow and keep your skins dry lap after lap.
Universal skins are available in two models: Trim-To-Fit with Universal Tail Clip and Pre-Cut with Quick Tension Tail Clip.